Secrets of Lunar Falls
Author Lashell Collins
Genre: Paranormal/Romantic Suspense/Urban Fantasy
Publication Date: October 31, 2014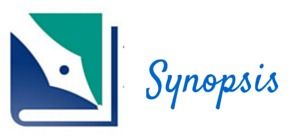 When veterinarian, Dr. Carly Tipton, takes a new job in the tiny farming community of Lunar Falls, she expects to build a new life for herself. She expects to meet new people and have new experiences. Maybe she's even expecting a little adventure. But what she's not expecting is to fall head over heels in love – not with the town, and certainly not with its ruggedly sexy sheriff, Gabriel Masters. She's also not expecting all the secrets Lunar Falls is hiding. Secrets that could destroy everything she ever believed was true about her own heritage and the family she left back home.
Gabe isn't ready for Carly when she blows into town. That woman has the power to bring him – a man born and raised to be a Grand Alpha to his knees, and she's human! That simple fact alone makes her dangerous to Gabe's position within the pack. But the fact that he can't seem to stay away from her tells him that this woman is the one. Human or not … she's his mate. And now Gabe has to find a way to make their bonding complete without sparking a civil war among his people.
Secrets of Lunar Falls is book one of an adult, sexy shifter romance trilogy.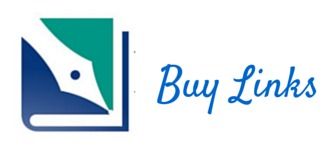 Amazon:
http://www.amazon.com/Secrets-Lunar-Falls-Lashell-Collins-ebook/dp/B00NIXZFK6/ref=sr_1_6?s=digital-text&ie=UTF8&qid=1412111761&sr=1-6&keywords=lashell+collins
Barnes & Noble:
http://www.barnesandnoble.com/w/secrets-of-lunar-falls-lashell-collins/1120360108?ean=2940046169713&itm=1&usri=lashell+collins
iTunes:
https://itunes.apple.com/us/book/secrets-of-lunar-falls/id919382522?mt=11
Kobo:
http://store.kobobooks.com/en-US/ebook/secrets-of-lunar-falls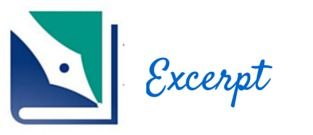 Hidden in the dense brush, he watched as the hybrid ran toward her and followed her back into the house. Then he stayed close by until he felt her fear dissipating. He hadn't meant to frighten her. He hadn't meant for her to sense him at all, he only wanted to check on her, make sure she was okay, just as he had done each night from the moment they'd met. And being completely honest with himself, he knew that he'd just wanted to see her. If only for a moment.
He rose from his crouching position and stood on two legs, sniffing the air and catching her delicious scent. Then he drew in a deep breath and let it out in a frustrated huff that sounded more like a growl than a sigh.
Inside the house Carly attempted to let the strange sensation go as she readied herself for bed, but when she slipped between the sheets she had difficulty falling asleep. She tossed and turned for nearly half an hour before finally drifting off. But the memory of her sensual experience in the garden lingered, even in her dreams, and Carly soon found herself in the woods at Wolf Creek, running.
She was wearing a knee-length billowy night gown and running barefoot among the trees, a smile on her face as she relished the tingle on her skin. She looked up at the bright, shining moon as she ran through the woods, and she laughed. The sound echoed all around them.
Them.
She wasn't alone. She smiled at the wolves running all around her, running with her. She was one of them, wild and free, and they ran and ran for what seemed like hours.
Then she was standing in a clearing of the forest, her canine companions milling about around her. One of them, a large black wolf with glowing gray eyes, stepped out from among the others and walked toward her. She reached out to him, staring into his smoky eyes, and suddenly he wasn't a wolf anymore. He was a man, crouched down before her. She smiled as Gabe Masters slowly stood, completely naked, looming tall and imposing as he stared down into her eyes. She felt his hands running along her now naked body, heating her still tingling skin. Then his hands were in her hair as he gently pulled her head back. He leaned in close, his lips and his nose lightly brushing over her skin as he sniffed her neck, inhaling deeply. An act that caused her body to shiver. Then his tongue retraced the path his nose had just taken, running from the base of her neck all the way up to the back of her ear, and she moaned loudly.
She woke with a start at the sound of her own voice, and she looked around the bedroom in a heated frenzy. Her cotton nightshirt was drenched with sweat and totally plastered to her damp skin, and she sat up wiping the thin sheen of perspiration from her forehead as she softly panted. She'd never had such a vivid erotic dream before, and never about someone she actually knew. A singer or two. Maybe the latest Hollywood hunk, but Sheriff Masters? She'd only met him a few days before, and granted the man was sexy as hell, but why was he starring in her very real, very wet dream? An erotic dream about wolves, no less.
"Shit. What is wrong with me?" she mumbled to herself.
Throwing back the covers, she got out of the bed and pulled her nightshirt over her head, stripping naked, save for the tiger's eye necklace she rarely took off. She walked over to the armoire and opened the door of the wardrobe and took out a fresh nightgown, slipping it over her head. Then she tossed the damp one into the hamper on her way out of the room.
She walked through the dark house to the kitchen and opened the freezer, reaching in to grab a single cube of ice. Then she ran the frozen sliver of relief across her chest in an effort to cool off as she tried to push the enticing image of Gabe Masters licking her neck from her mind.
Outside, not twenty feet away, he sat at her back door, feeling her nearness. Smelling her arousal as it mingled with her mouth-watering scent and wafted through the open kitchen window. And as he sat there reveling in the essence of her, he wondered what it would feel like to really run his tongue along her beautiful neck.
Secrets of Lunar Falls Website:
Lashell Collins is an American author of romantic suspense, contemporary and paranormal romance. She spent the last twenty years of her life working in veterinary clinics and garden centers in her home state of Ohio, and is now living her dream of writing full-time. When she's not busy tapping away on her laptop and living vicariously through her characters, she can usually be found watching TV, rocking out to Slash, stuffing her face full of Chinese food, or riding on the back of her husband's Harley-Davidson. Give her a shout, she loves to hear from readers!
Website:
http://lashellcollins.com
Facebook:
https://www.facebook.com/LashellCollinsAuthor
Twitter:
https://twitter.com/LashellCollins
Amazon Author Page:
http://www.amazon.com/Lashell-Collins/e/B00BHMAURS/ref=sr_tc_2_0?qid=1413996324&sr=8-2-ent
Goodreads Page:
https://www.goodreads.com/author/show/6948715.Lashell_Collins?from_search=true
Guest Post By The Author
Love With Bite (Or The Perils of Loving a Shifter)
Thank you for hosting me today!
I'm not sure what it is about shifter romances that make them so popular, but thousands of readers seem to love them. Me included! There's just something so exciting about falling in love with a supernatural being that gets a lot of women's juices flowing. Maybe it's the whole Beauty and the Beast thing; that notion that we can tame the wild thing inside of him. But have you ever stopped to think about the possible drawbacks to loving a shifter?
First, you'd have to get past the whole fright factor. I mean, let's face it. Sometimes a shifter - no matter what type of animal he has the ability to shift into - can look pretty frightening. Especially when he's being protective of you and going full-beast on the unfortunate soul who's attempting to harm you. As romantic as that is, the sight of it can be unsettling.
Then there's the simple mechanics of the whole thing. Like how does the actual "loving" work? If a few razor sharp claws scraping across your delicate flesh or a love nip from a set of fangs makes you squeamish then maybe a shifter boyfriend isn't for you!
Don't get me wrong, I'm not trying to talk you out of your obsession, I'm merely pointing out a couple of obstacles on the path to true shifter love. Nothing that can't be overcome with a little devotion! Pick up a copy of my new shifter romance, Secrets of Lunar Falls, to find out how Carly Tipton deals with it all. And check out the Lunar Falls website for more information on the story, the characters, and the real werewolf sightings going on in Ohio.
http://lunarfallstrilogy.weebly.com